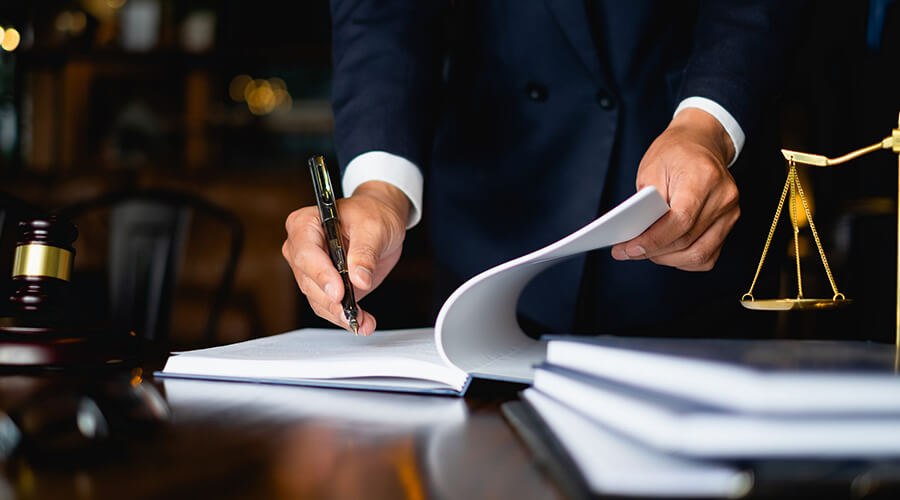 Herniated Disc Attorney
Posted on February 22, 2023
Are you looking for a "herniated disc attorney" because you've injured your spine in a car crash?
If you have been in a car accident, you maye have suffered injuries to your cervical, lumbar or sacral spine.  You may have a bulging, herniated or rupured disc.  This can cause significant pain and range of motion limits.
You need to call an experienced herniated disc attorney to make sure you get the compensation you deserve.
If you've suffered a herniated disc in an accident, hire Covington accident lawyer David Kervin.
Below is a case that demonstrates the possible compensation amounts in a herniated disc case.
Boxie v. Smith-Ruffin
Case Summary
Boxie v. Smith-Ruffin, 979 So.2d 539 (5th Circuit) , LA , 2013, Report Type: N/A
Appellate Panel: N/A
Trial Type: judge
Trial Judge: N/A
Trial Court: 24th Judicial District
Plaintiff's Lawyer: N/A
Defendant's Lawyer: N/A
Injuries herniated lumbar discs
Tissue: hard Tissue
Did Plaintiff Have Surgery?: n/a
Treatment Length: N/A
Pre-existing Conditions: hard Tissue
Award change on appeal: unchanged
Damages
General Damages: $70,000
Past Medicals: $17,000
Future Medicals: $0
Past wages: $0
Future wages: $0
Loss of Consortium: $0
Other Damages: $0
Total: $87,000
Case Details
Suit Reason :
Two men involved in the same car accident received treatment by the same doctors and hospitals three days after the accident. Both men refused to have lumbar surgery. The first male sustained injuries of 2 herniated lumbar disc. His treatment lasted 8 years after the accident including physical therapy. Man claimed to have pain with sitting for long periods as well as issues with impotence. The second male sustained injuries of 2 lumbar herniations received treatment for 7 years after the accident and complained of impotence.
Award Reason :
The court awarded the first male $30,000 general damages and $7,000 in medical expenses. The court awarded the second male $40,000 general damages and $10,000 in medical expenses. The court noted for the first male treatment lasted so long because he refused surgery and the man was able to sit through court without any pain. The court noted that in both cases of the impotence were unrelated to the case.